John D'earth/Planet D'earth
CD cover for Charlottesville trumpet player John D'earth
Ariel Alexander
L.A. based musician and music producer
Scott Martin
Scott and I drove out to Johnson City, Texas, took a wrong turn and found this location. This is for his new record Missing.
Peter Copeland
CD cover for Three Shades of Blue, photographed at Village Recorders, L.A.
Kait Dunton
Mountain Suite CD Cover, photographed in Malibu, Ca.
Tracy Niles
One Step Ahead CD cover, photographed in Long Beach, Ca.
Butterfly Jones
Shot at Elvis's house in Palm Springs.
Carl Verheyen/Slang Justice
Carl Verheyen - Mustang Run
CD cover for Carl Verheyen, perhaps the top call session guitar player in L.A.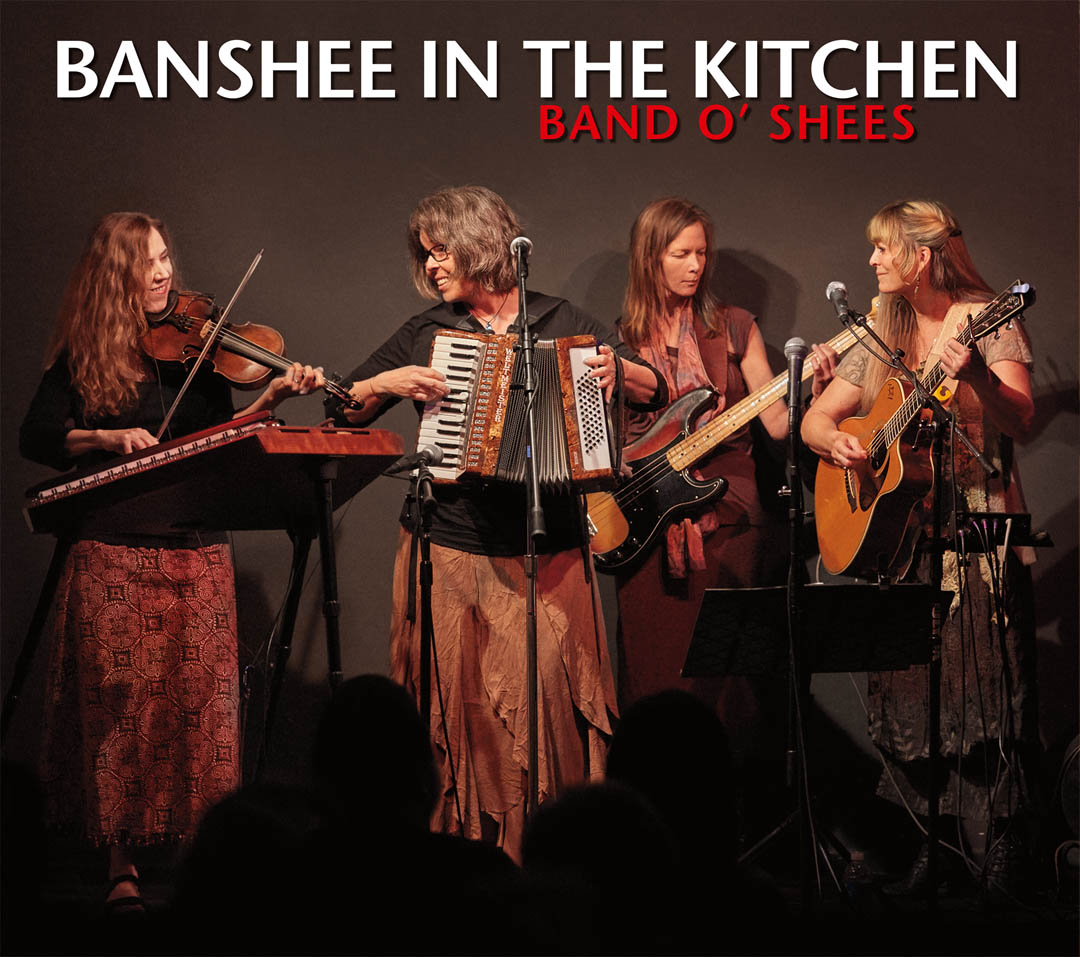 Banshee in the Kitchen
Bakersfield Celtic band, photographed performing at Boulevard Music, Culver City, Ca.
Banshee in the Kitchen
This time in Jill's living room in Bakersfield, Ca. Back cover for their Band of She's CD.
Rob Quist
Photographed at his home in Kalispell, Montana.
David Wilcox
Photographed for Vanguard Records in Malibu, Ca.
Gee Rabe
"L.A.'s Accordion Diva" photographed in my studio with a gold Hohner, one of her many accordions.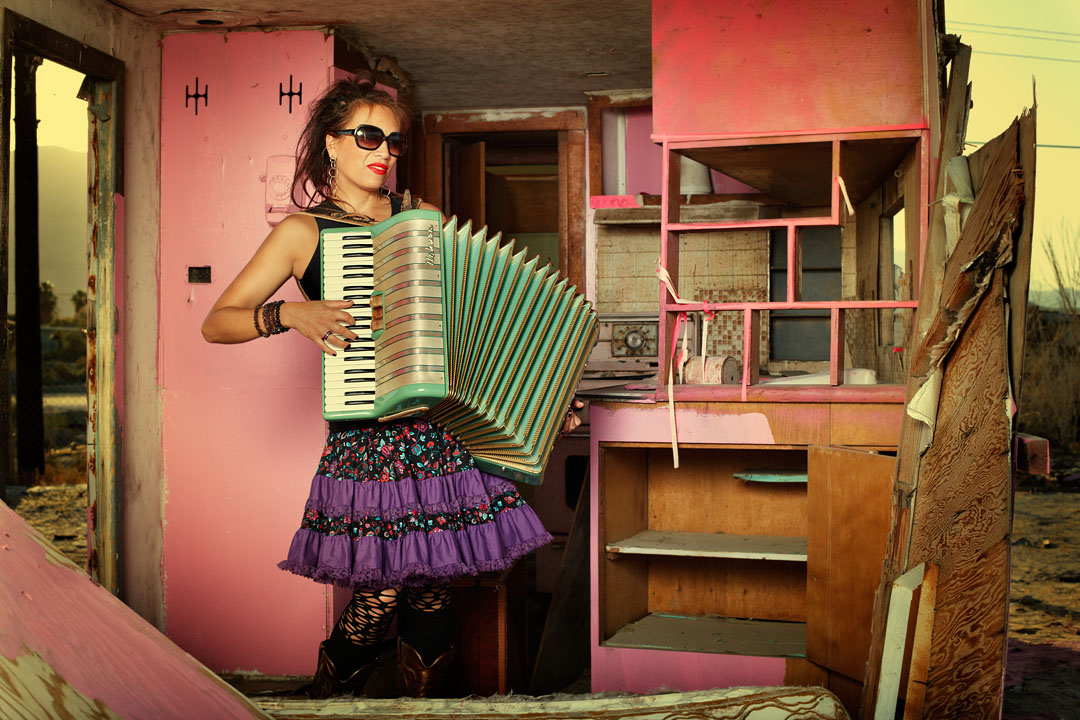 Gee Rabe
Photographed with her Hohner in an abandoned trailer near the Salton Sea with her Hohner Marchesa accordion
Kern River Band
Photographed on Terry's (dobro) ranch near Kernville, high above Lake Isabella. Duke provides the canine harmonies.
Bonne Musique Zydeco
Fabrice Vignati
"Gypsybilly" guitarist, singer, songwriter, photographed in my studio with his custom checked Gretsch and shoes
Fabrice Vignati
Otoño Lujan
The long arm of conjunto accordionist and bandleader, photographed in my studio in L.A.
Tom Brechtlein
Photographed in Pasadena, Ca.
Jack Gladstone
Photographed near Glacier National Park
James Feddick
Ariel Alexander
Cali Rose
Loving her ukelele in my studio in L.A.
Craig Brandau
Photographed with his custom ukelele in my studio in L.A.
Darek Oles
Recording at Firehouse in Pasadena on Kait Dunton's Mountain Suite CD
Drew Worsely
Singer, songwriter, slide guitar player
Howard Heitmeyer
Ninety year old guitar player photographed in my studio.
Walkin' Jim Stoltz
There's a reason they called him Walkin' Jim. Photographed in his back yard in Big Sky, Mt.
Thomas "Silky" Silcott
Photographed backstage at the Whiskey A Go Go in West Hollywood
Kostas Lazeridas
Photographed in Gallatin Gateway, Montana.
Banshee in the Kitchen
The end of an album cover shoot with the Bakersfield Celtic band Banshee in the Kitchen, shot a few miles east of Bakersfield March 2019.