Gibson J200 Martin D-28
1938 D-28 and 1951 J200 photographed for Acoustic Guitar Magazine.
1947 Martin 000-18
This great old Martin 000-18 is a wonderful example of mid 1940's Martin craftsmanship. This is one of my personal guitars and has a beautiful, sweet, rich tone.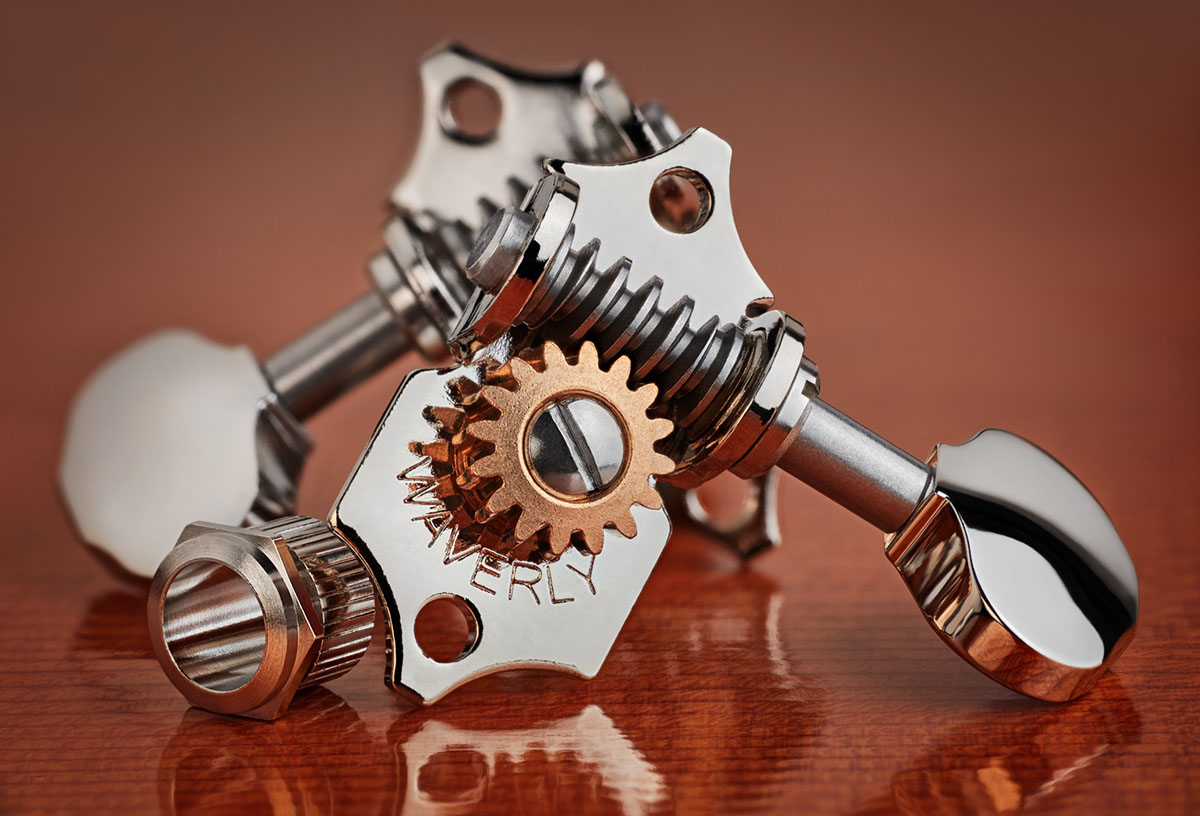 Waverly Butterbean Tuners
Waverly Butterbean Guitar Tuners photographed on the spruce top of a 1947 Martin 000-18 guitar.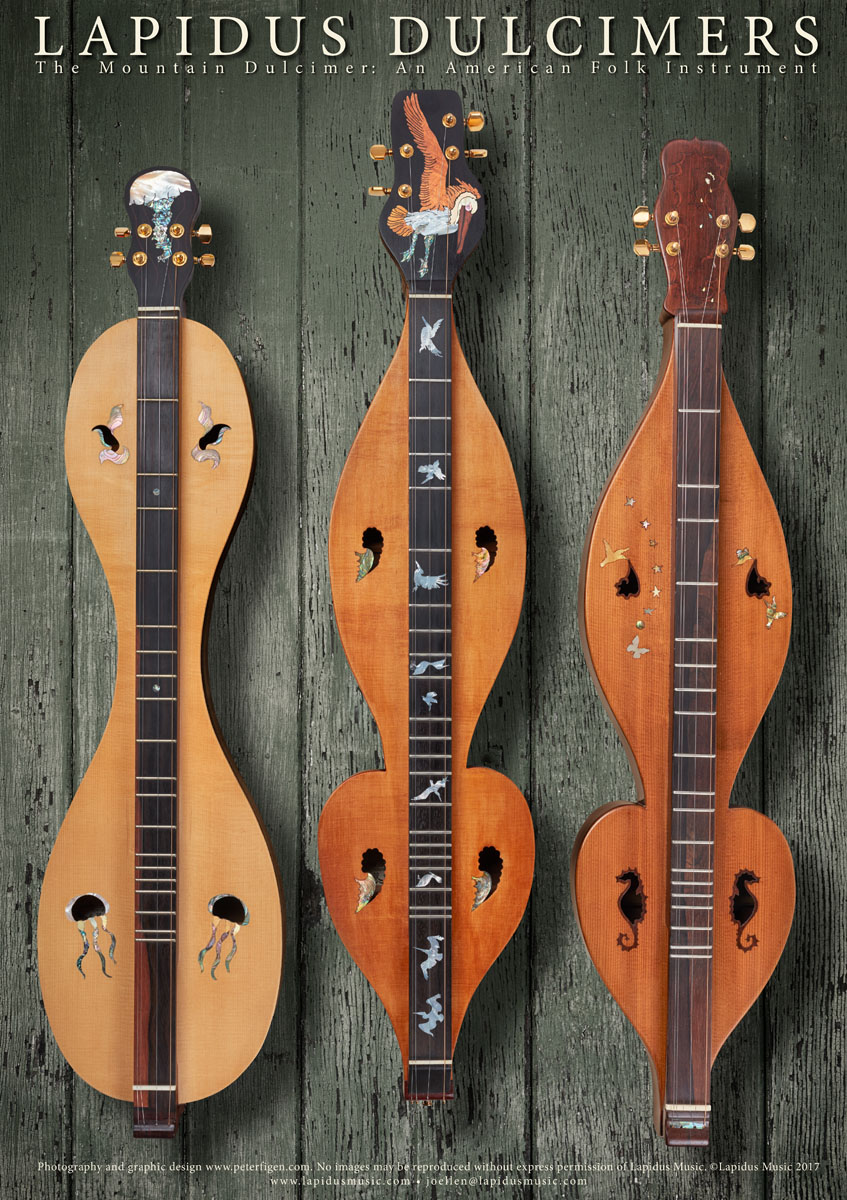 Lapidus Dulicmers
Poster for Joellen Lapidus, dulcimer builder and master inlay artist.
Dobro No. 001
This is the very first Dobro made by the Dopyera Brothers, # 001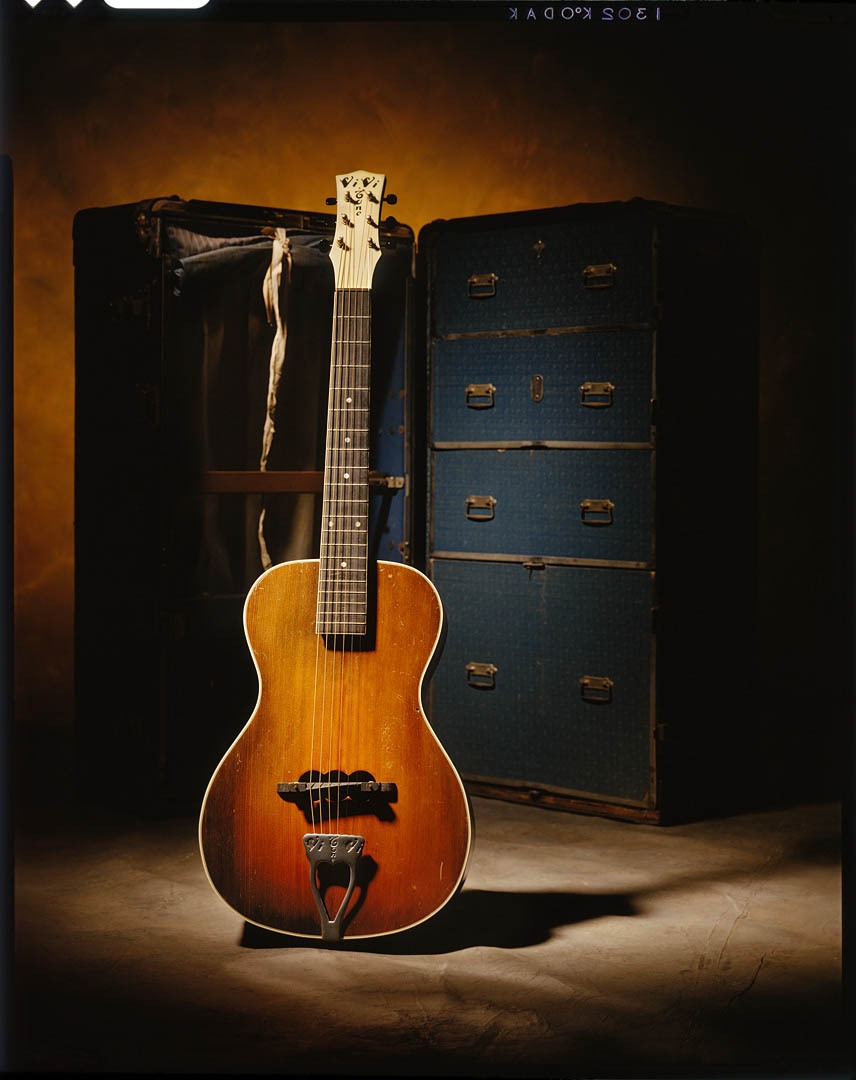 Lloyd Loar Vivitone Guitar
The sound holes are on the back!
D'angelico New Yorker Headstock Detail
D'angelico Archtop
Gibson Roy Smeck Stage Deluxe
One of Jackson Browne's favorite models of guitar
Vintage Harp Guitar
1870's Martin 0-28
Klein Joni Mitchell Guitar
1949 Martin 00-17
My personal guitar and also the same model and year of Dylan's first acoustic. A great sounding guitar.
Sears Supertone
Cover of Acoustic Guitar Magazine. Can you believe this could be bought at Sears?
Ca 1950 Fender NoCaster
Fender NoCaster with Parsons-White B string bender, photographed on a cattle chute in Big Sky, Montana
Tri-Cone Resonator Guitar
Early sample of the tri-cone resonator
Selmer Maccaferri Guitar
The model the Django used.